THIS IS A SMALL SAMPLING OF WHAT WE HAVE IN OUR STORE
To get the "right fit", color or style… special request orders are always encouraged and at no additional cost. Restocking orders and special requests are placed every Tuesday and Friday.
---
Oofos – OOriginal, Plum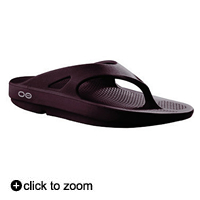 No matter how much you are on the move during the day, OOFOS' proprietary OOfoam™ technology and patented footbed provide unparalleled impact absorption, comfort and support while reducing fatigue and enhancing recovery.
Significantly more comfort, cushioning and natural articulation
37% more impact absorption
Longer lasting support and cushioning
Arch support for most foot-types
Durable wear
Machine washable
---
Oofos – OOriginal, Navy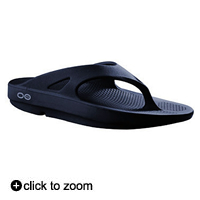 OOFOS™ technology is powered by OOfoam™ and our patented footbed design. A unique combination of a proprietary compound and an innovative design resulting in a glorious sensation that has to be felt to be believed.
---
Oofos – OOriginal, Black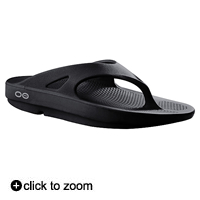 Missing the OOH factor in your everyday interactions?
Miss no more, OOFOS™ has come to sweep you on your feet.
Slip them on in, let them be a part of you. Feel our sole touch yours. Let us help you rejOOv with OOFOS™.
---
Oofos – Slide, Black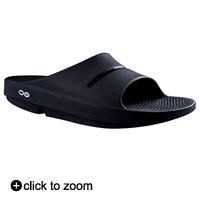 Feeling down, like your sole's got the best of you? Sulk no longer, the slip on feel of OOFOS™ is just what the doctor ordered. The remedy calls for an equal dose of vibrancy and sole support. Some would even say it's the missing link to the total you, the person you have been missing out on. Keep the medicine away-I'll take an OOFOS™ a day. Let us help you rejOOv with OOFOS™.