On February 14th, 1944, Alfred Sedlak opened the doors of his new shoe making and repair business in Corvallis, Oregon.
As a 38 year-old master shoe maker from Germany, Al was not new to the occupation; however, he was a Johnny-come-lately in town, since there were 10 other repair shops already here, making his shop #11.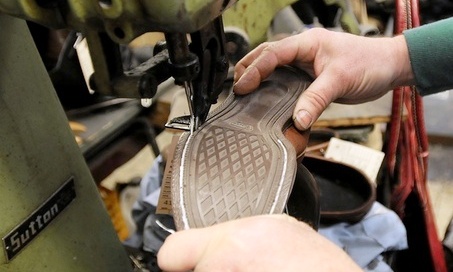 Now, Sedlak's Shoe Repair Service in the only remaining repair shop in town. The definition of the word winner is the last one standing!
Over the years, we've seen footwear of nearly every type and style. Although these years in the footwear industry has seen changes in construction techniques, we have continually gained the knowledge necessary to fix almost any type of newly constructed footwear, to say nothing of traditional types of constructions that have been around now for decades.
It doesn't matter the type or style or any particular brand . . . we do them all!
If we can't fix it for a reasonable price, most likely it isn't worth fixing…
Cordially,
Sedlak's Repair Department Crew
Like your shoes, but want to change the color? We'll dye for you!